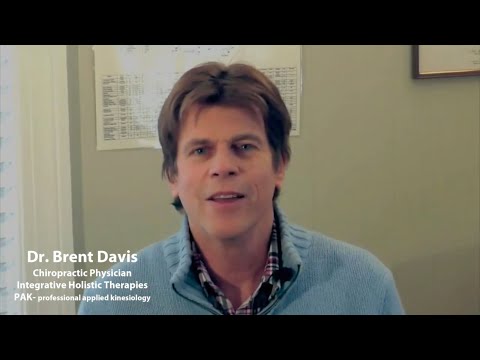 Our NEW Office
is located near our organic herb farm, about an hour outside Nashville.
Here we can especially focus on our 3-Day holistic health intensives, allowing us to get to the root of difficult health conditions. Lodging is available at our new Airbnb.
Conditions Treated
Holistic chiropractic care is effective for a wide variety of conditions. The following is a partial list of some of the most common conditions that we see in this office. If you do not see your specific condition LINK, we encourage you to
contact us
so we can personally address your particular concerns.
TESTIMONIALS
Holistic care for diverse health complaints:
Testimonial Experience
"Using some great diagnostic sleuthing skills, Dr. Davis was able to administer treatments that succeeded where my previous medical care had failed.What I experienced is as follows…"
Simon M., Nashville
Testimonial Experience
"With Dr. Davis' care I learned how the body is so interconnected, and how structural complaints are often related to completely different symptoms, which he addresses so well …"
Vanessa P., Nashville
Testimonial Experience
"Dr. Davis has helped me in truly diverse ways, and after 40 years of chiropractic/integrative medicine practice, he has an enormous "tool chest" to work with…."
Carl D., Memphis
Testimonial Experience
"I received wonderful benefits I never even expected. I originally consulted Dr. Davis to help me with digestive problems. Those cleared up, and so did my back pain, and more. I have to say a few words about the other more serious problems I had which now are gone as well …"
Elizabeth C., Nashville
ForALIVE® Emotional Support Can Assist Powerful Physical Recovery
Testimonial Experience
"The FlorAlive® UNCUT Flower essences that Dr. Davis created at the beginning of the new millennium are astonishing in their activity. Let me describe to you what I saw as a long time educator and participant in many wellness approaches…"
Catherine M., New York
Testimonial Experience
"I am intimately involved with the creation of products that are designed to help transform consciousness and lift us to a healthier place. I had wonderful experiences with the FlorAlive® essences (invented by Dr. Davis), that are briefly as follows…"
Deborah S., California
NOTICE :
The information contained in this site is deemed to be based on reliable and authoritative sources and clinical experience. However, certain persons considered experts may disagree with one or more of the
statements contained herein.